For those who thin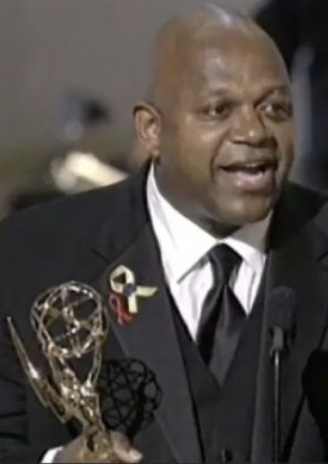 k that ex-offenders can't make a stunning comeback, I give you Charles Dutton. He was sentenced to five years for manslaughter in 1967 after a knife fight in which a man was killed. Out on parole, he was arrested on robbery and handgun charges and was sentenced to the Maryland Penitentiary for three more years. After a fight with a guard, another eight years was added to his sentence.

During that time he spent six days in solitary confinement for refusing to clean toilets. The one thing that was allowed in solitary was a book. He grabbed one about black playwrights. Upon his release from solitary, he petitioned the warden to start a drama group. The warden agreed on the condition that Dutton go back to school and get his GED.

Dutton accomplished that and eventually completed a two-year college program while still in prison. When he was paroled in '76 he enrolled in a state college to study drama, graduating in '78, and five years later he received a master's degree from the Yale School of Drama. After that the list of his successes is endless. The very next year he played on Broadway and was nominated for Best Actor. He played in a host of movies with stars like Jack Lemmon and Kevin Spacey, and won Emmys for TV work in 2002 and 2003, and another for direction of an HBO Miniseries.

Many years later he said it was in prison that he found his passion, with that book, in solitary confinement. Sometimes we have to lose everything, every comfort, and every bit of human contact to find the inspiration that sparks a passion for a better life.


Jeff Coats had another story. When Coats was very young, he tried to steal a car. He bound and gagged the owner and put him in the trunk. Obviously, a horrible experience for the victim—but the man got away, and Jeff Coats was sentenced at the ripe old age of 14 to 17 years in an adult prison in Washington State.

His backstory is gruesome: He was severely abused by his stepfather which led to his placement in foster care at age 11. Within three years, he was shuffled in and out of 62 foster homes. He was no angel in prison. He was in frequent fights with other inmates and generally had his fists up to anyone who challenged him.

But, as happens with many in long term prison sentences, Coats changed. He started reading everything he could and became fascinated with real estate. After his sentence was served he went right out, got his training, a license, and a job selling real estate. His success was the topic of a radio documentary titled "Superpredators Revisited," produced by University of Washington Professor Katherine Beckett, who said, "Jeff's story is inspiring, he really turned it around."

While Professor Beckett is right about Jeff Coats' productive new life, someone reading this post who has a criminal record is probably thinking how lucky these guys were, because in almost all other fields of employment, a person with a criminal record would never have gotten a job. Even those who have taken college courses and received degrees in prison, are routinely refused employment.

How wonderful for American theater and audiences everywhere, that Dutton was given a chance. How great that an unloved kid who never had a real home could turn his life around finding homes for others. We at UNITE INDY see the potential that is being lost, and so we work with a growing list of employer partners and others who are standing with us every day to make job acquisition easier for those who want to turn their lives around.

Nancy